The Way of Faith
A Field Guide for the RCIA Process
At last! A hands-on, comprehensive, enjoyable, and affordable guide to everything you want or need to know about the catechumenate process. This is exactly what team-trainers have been looking for: a resource packed with advice, tips, techniques, and tools to help them start or sustain the catechumenate in their parishes. It includes advice for every aspect of the rite: starting a team, running a catechetical session, leading a dismissal session, finding sponsors, discerning if catechumens are ready, making adaptations for your parish, heading up the children's RCIA, celebrating the rites.
With this field guide in their hands, parish leaders and teams will have the confidence they need to lead the RCIA, teach others how to help with the process, and transform the hearts of everyone involved. This book offers all the help they need, including rehearsal outlines for the major celebrations, a list of appropriate Sundays for celebrating the Rite of Acceptance, and ideas for involving your most important team member the parish community. This is THE perfect resource for everyone who is responsible for guiding catechumens and candidates on their conversion journey from the pastor to catechists to sponsors and godparents. It will completely transform the way initiation happens in a parish!
200 pages  |  6" x 9"
NICK WAGNER
Product code : 957101
Regular price
Sale price
$16.95
Unit price
per
View full details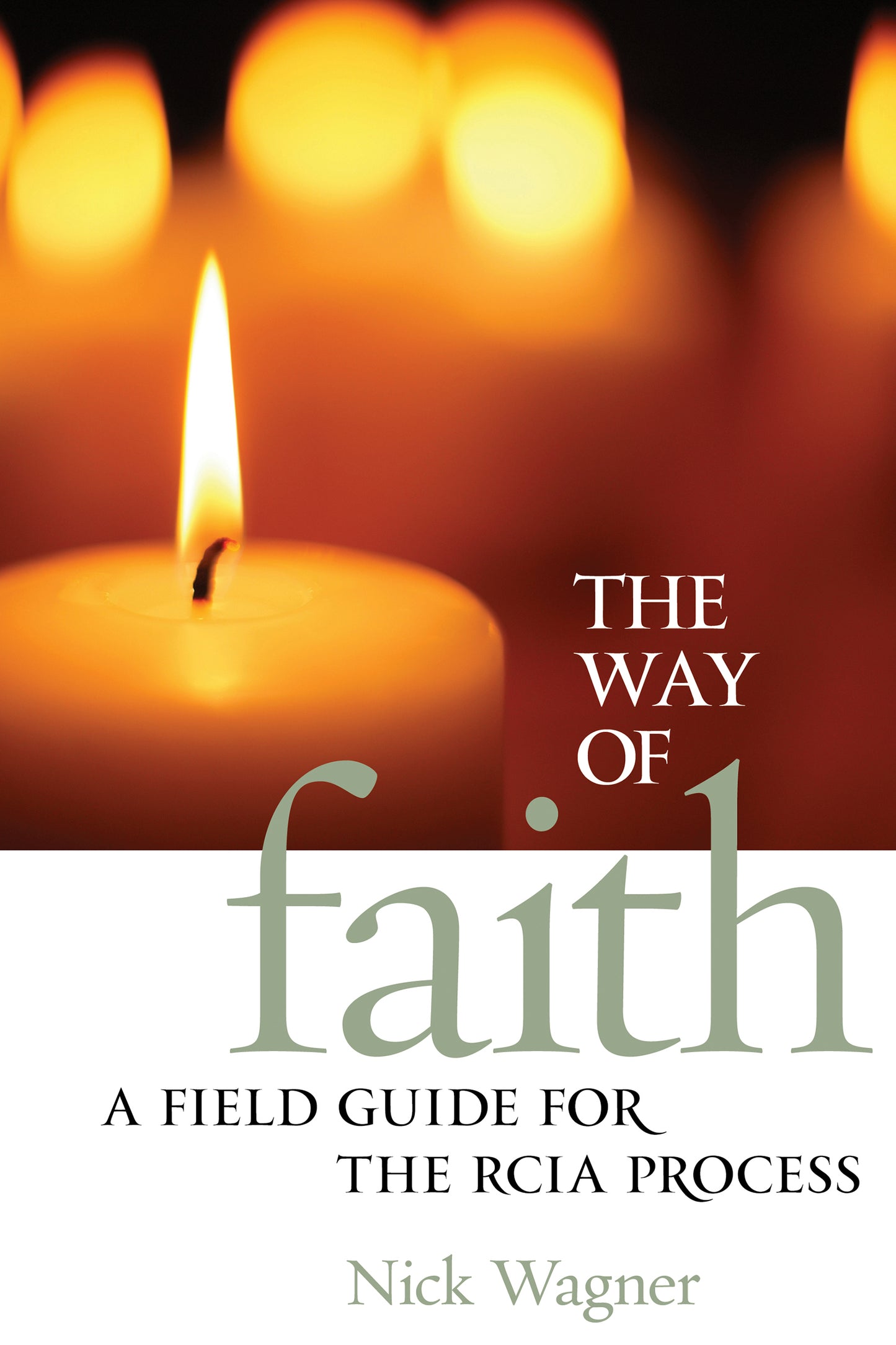 Regular price

Sale price

$1.95

Unit price

per

Regular price

Sale price

$18.95

Unit price

per

Regular price

Sale price

$16.95

Unit price

per

Regular price

Sale price

$3.95

Unit price

per